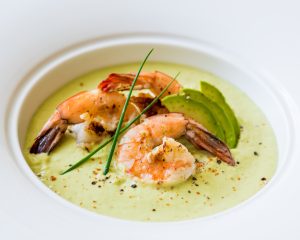 Avocados are incredibly nutritious and supported by scientific research. They contain more potassium than bananas, loaded with heart-healthy monounsaturated fatty acids and fiber. Avocados help lower cholesterol and triglyceride levels and are loaded with powerful antioxidants that can help protect the eyes. The fat in avocados helps absorb nutrients from plant foods and contribute vitamins, minerals, and phytonutrients.
Here is a recipe for a cold Creamy (no cream) Avocado soup with grilled marinated shrimp!
INGREDIENTS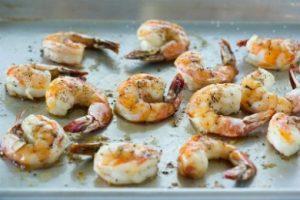 Serves 4
8  Large raw shrimp, peeled and deveined
1 teaspoon chili powder
¼ teaspoon cayenne pepper
I teaspoon onion powder
1 teaspoon garlic powder
1 teaspoon kosher salt and cracked pepper
3 tablespoons of extra virgin olive oil
3 tablespoon of fresh lime juice
1 cup buttermilk
4 ripe avocados, peeled and pitted
1/3 cup plain full-fat Greek yogurt or 1 cup Thai coconut cream
¼ cup loosely packed cilantro
2 tablespoons white onion chopped small
1 scallion chopped
1 tablespoon jalapeno chopped small with seeds
1  teaspoon kosher salt
¼ cup  of fresh lime juice
2 cups chicken or vegetable stock
1 tablespoon grated lime zest
1 lime cut into quarters
cayenne pepper
INSTRUCTIONS FOR SOUP
In a small bowl whisk together chili powder, cayenne pepper, onion powder, garlic powder,  salt and pepper, olive oil, and lime juice. Pour over shrimp cover and marinate in the refrigerator for an hour.
Into a blender add buttermilk, 3 avocados, yogurt, cilantro, onion, scallion, jalapeno, salt, lime juice. Blend for 2 minutes until smooth and creamy. Add the chicken or vegetable stock and blend. If it is too thick add more stock ¼ cup at a time until it has the consistency of a cream soup.
Pour into a bowl and refrigerate for 2 hours. 15 minutes before serving place the soup in the freezer to get it colder.
While the soup is in the freezer, heat an indoor grill pan for 5 minutes on high heat. Add shrimps and saute 2-1/2  minutes on each side. Remove from grill cover loosely with foil and set aside.
Remove the soup from the freezer and divide among bowls.
GARNISH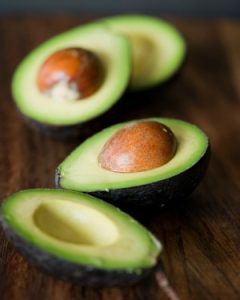 Walnut oil or olive oil
Cayenne pepper
Cracked black pepper
12 fresh chives chopped small
1 avocado peeled, pitted and sliced into 1/4  inch pieces
zest from 1 lime
1 lime cut into quarters
Top each serving with 2 pieces of shrimp, drizzle 2 teaspoons of walnut or olive oil, a pinch of cayenne pepper, cracked black pepper, a sprinkling of chives, avocado slices, lemon zest on each serving! Don't forget the lime wedge.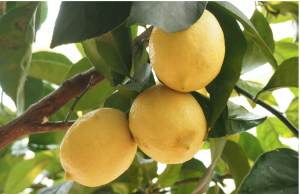 INSTAGRAM @cristinacooks  https://bit.ly/3cHzCVj
INSTAGRAM @ flourish_bodymindsoul   https://bit.ly/2yxdjDd
AMAZON  https://amzn.to/2XZFBRr
FOOD IS MEDICINE FOR YOUR BODY!
EAT, AND LIVE "WELL"!
PART OF THE PROFITS FROM FFT GO TO "THE WOMEN'S ALZHEIMERS MOVEMENT".
VISIT OUR "FLOURISH" WEBSITE!