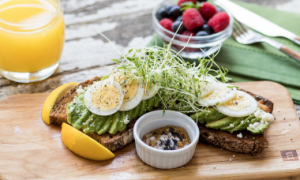 A diet high in whole grains and fresh organic fruits like avocados cut the risk of heart disease and lower LDL, "bad cholesterol. This helps to reduce the risk or plaque build up, enhances blood flow and reduces inflammation in the brain. Avocados have fat, but it's good for you, a monounsaturated fat that helps with healthy blood flow! Avocados are a great source of Vitamins C, E, K, and B6. I eat one small avocado every day and so many ways to enjoy them other than guacamole. I put them in desserts, salads, salad dressing,  sandwiches, smoothies or just plain with lemon and salt.
GUACAMOLE
Serves 4 to 6
4 ripe avocados peeled, pitted and cut into junks. (Save an avocado pit).
3 tablespoons fresh lime juice
¼ cup tablespoons lemon juice
¼ cup white onion diced small
1 jalapeno diced small, I leave the seeds in because I like it spicy
¼ cup finely chopped cilantro
1 teaspoon kosher salt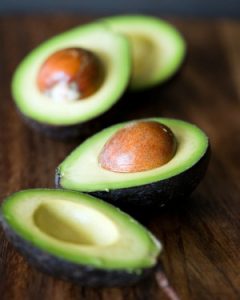 DIRECTIONS
In a glass mixing bowl add the avocados and mash with a fork or potato masher until creamy but still a bit chunky.
 If you don't serve immediately, add the avocado pit in the middle of guacamole cover tightly with plastic wrap and place in the refrigerator until ready to serve. Can be made 2 hours in advance and kept chilled.