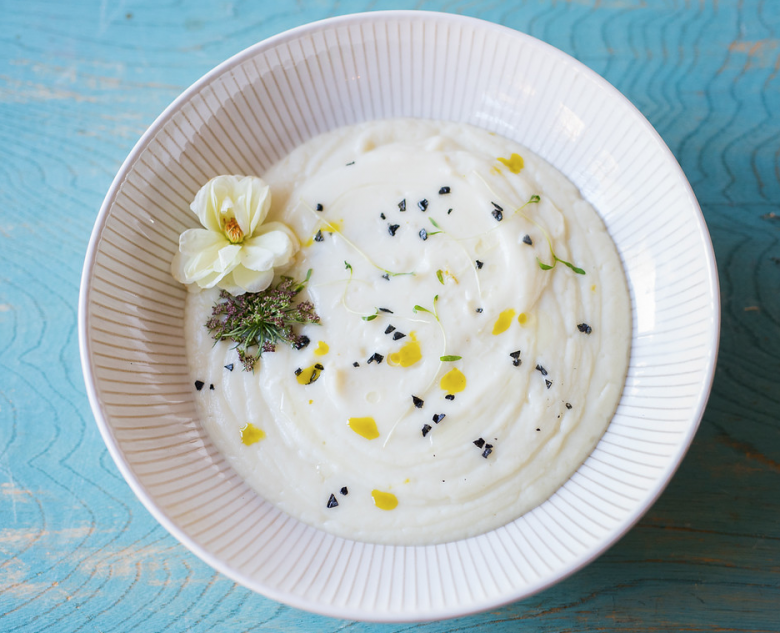 I'm adding this delicious smooth, creamy, cauliflower puree to our Thanksgiving meal this year.
This recipe is from my "Food for Thought" cook book that I would like to share with you before it is released late
Just a side note because you know I like to share the health benefits with any food I recommend. I have data to back it up.
Cauliflower contains VitaminC and K which may help prevent bone loss. It helps with detox, aids in reducing high blood pressure, strengthens your immune system and it helps reduce the risk of cancer.
I hope you love it as much as I and my family do!
CAULIFLOWER PUREE WITH HEMP OIL
Serves 4 to 6
INGREDIENTS
1 large head cauliflower, cut up
2 garlic cloves peeled and smashed
1 Tablespoon extra- virgin olive oil
1 Tablespoon kosher salt
2 Tablespoons caper juice
2 teaspoons hemp oil
1 teaspoon black salt, available on line or large sea salt
small handful pea shoots or micro greens
edible flowers (available on amazon)
INSTRUCTIONS
In a stock pot add cauliflower and cover with water, add garlic, olive oil, salt. Bring to a boil for 15 minutes or until the cauliflower is soft and tender. Before you drain save 1 cup of cauliflower water and the garlic, set aside.
Drain the cauliflower and place it in a blender, add garlic, the caper juice and ½ cup of cauliflower water, blend for 30 seconds.
Pour the cauliflower into a pot and heat over medium high heat.
Serve in a vegetable bowl and drizzle the hemp oil over the top. Sprinkle black salt, garnish with pea shoots, and edible flowers!
If you can't find hemp oil you can use extra virgin olive oil.
ORDER YOUR BOOK NOW! IT IS A GREAT GIFT FOR THE HOLIDAYS, BIRTHDAY, VALENTINES DAY OR ANY DAY! 🙂
PART OF THE PROCEEDS FROM THIS BOOK WILL GO TO "WOMENS ALZHEIMER'S MOVEMENT"!
THANK YOU!
LOVE
CRISTINA
]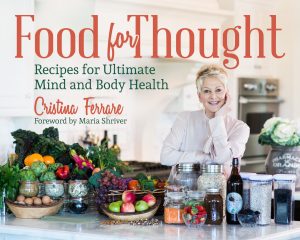 Recipes or Ultimate Mind and Body Health
Please join me on; INSTAGRAM: @Cristinacooks
FACEBOOK Cristina Ferrare
cristina.petclub247  https://bit.ly/2J6pSVt