I made this perfect summer time dip with Hummus!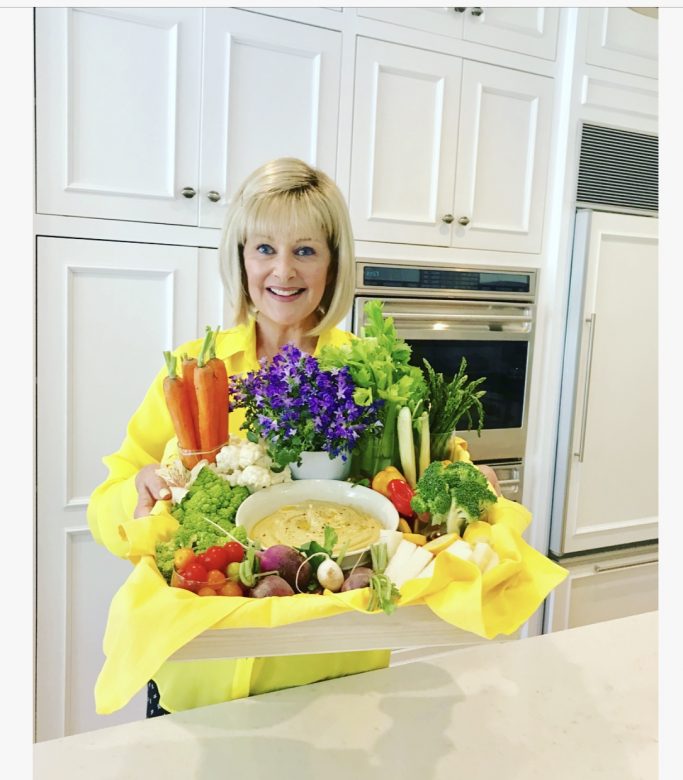 First, what is Hummus? Hummus is a traditional blend of chickpeas, olive oil, tahini, (which is sesame paste) lemon juice, and spices. When creamed together it makes a delicious nutrient-dense food.It contains vitamins and minerals, vitamin K, B-6, folate, phosphorus, zinc, copper, manganese, chole, and selenium and iron.    I personally feel it is a healthier choice than any other dip.  It is naturally gluten-free and is an excellent source of protein and fiber, important for brain and heart healthChickpeas are one of the most popular legumes and have a large range of health benefits. They boost digestion, keep blood sugar levels and helps stabilize your heart rate.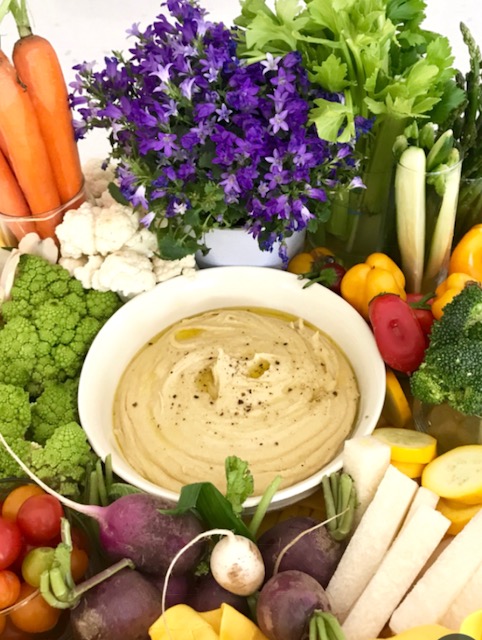 I always make my own hummus, it's not hard and it's basically what I call a "dump" recipe. You just dump everything into your food processor and blend! I do use organic canned Garbanzo beans, low sodium because you will be adding kosher salt to the recipe.
I not a fan of store bought brands because they usually contain around 70 calories for about 2 tablespoons a serving. They also have too much sodium, other kinds of oil preservatives or sugar which is a huge no, no!
My favorite way to serve them is with a beautiful arrangement of seasonal vegetables adding more healthy nutrients to my body! Great dip for any party or appetizers during these summer months so take advantage of the seasonal veggies available!
You can serve crackers with the Hummus but I suggest whole wheat, whole grain, sesame, or highly seeded. Grilled Pita is nice but again go easy. J
HUMMUS
INGREDEINTS
2 -(15-oz.) cans garbanzo beans, rinsed and drained
½ cup extra virgin olive oil
2 tablespoons ground cumin
½ cup tahini paste
½ cup fresh lemon juice
3/4 teaspoons kosher salt
¼ teaspoon cayenne pepper
INSTRUCTIONS
Place all of the ingredients in a food processor and process for a good minute maybe longer. You want the Hummus to be smooth and creamy, use your judgement when you think it is ready.
Please join me on;
 INSTAGRAM: @Cristinacooks
FACEBOOK Cristina Ferrare
cristina.petclub247  https://bit.ly/2J6pSVt