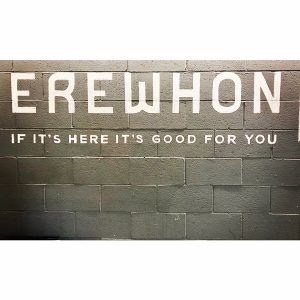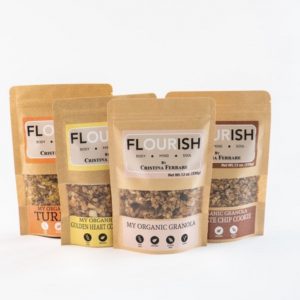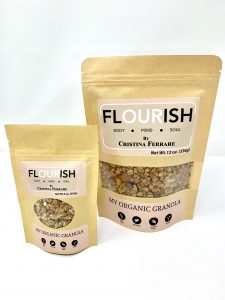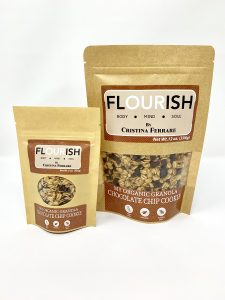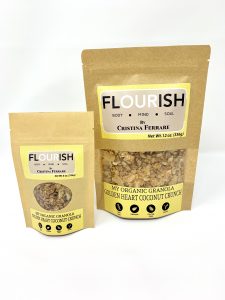 YES!! EVERYTHING AT EREWHON IS INDEED GOOD FOR YOU!
I can't tell you how happy and proud I am to have our, CRISTINA FERRARE "FLOURISH" GRANOLA! in all 5 Erewhon Markets here in California. I love shopping there for my groceries, everything is so fresh, presented beautifully and you know if it made it onto those shelves it has been vetted and approved by a committee of people who are dedicated to bringing you the best highest quality products out there. Not only that, their food, juice, and coffee bar is out of control amazing!  I always stop to get a juice or smoothie to enjoy while shopping! I can't tell you what a feeling comes over me when I go down the aisle that has our "FLOURISH" GRANOLA beautifully displayed on the shelves! Starting this food company has been a dream come true for me and is my passion.
We will be introducing new flavors in the fall, Peanut Butter, Mocha Latte, and KETO! I can't believe what we have been able to accomplish in just a little over a year. We have had our challenges for sure starting up a new company but with our incredible team, we remained focused and are moving forward and growing. We have plans to add organic, non-GMO, Soups, Sauces, Salad Dressings, Marinades, Desserts, Grab and Go, and more!  We are a  food company committed to helping you "FLOURISH" Body-Mind and Soul with healing foods!
FOOD IS MEDICINE FOR YOU BODY!
We are organic, non-GMO, Gluten-Free, and offer Vegan too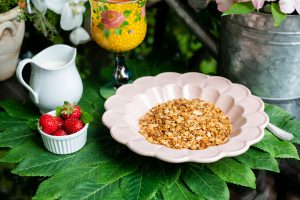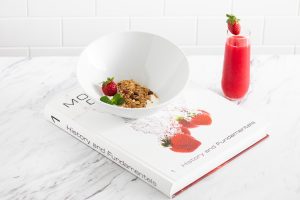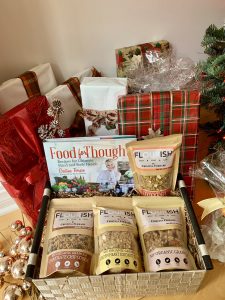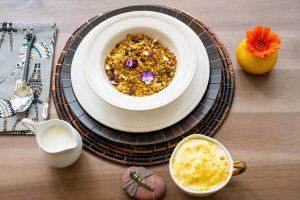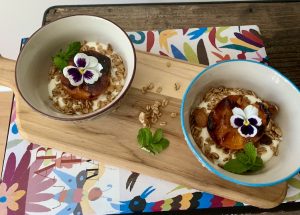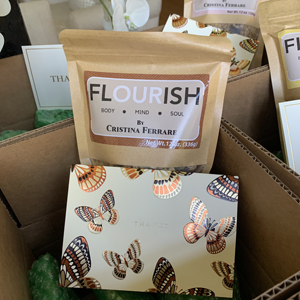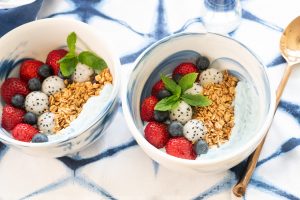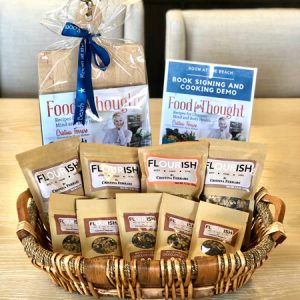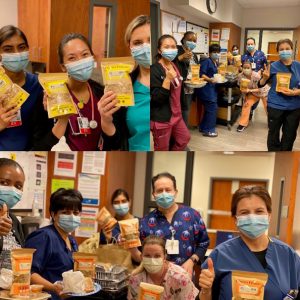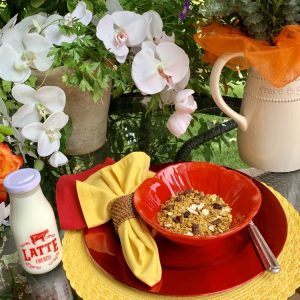 INSTAGRAM @cristinacooks  https://bit.ly/3cHzCVj
INSTAGRAM @ flourish_bodymindsoul   https://bit.ly/2yxdjDd
AMAZON  https://amzn.to/2XZFBRr
FOOD IS MEDICINE FOR YOUR BODY!
"EAT, AND LIVE "WELL"!
PART OF THE PROFITS FROM FFT GO TO "THE WOMEN'S ALZHEIMERS MOVEMENT".